Valley Lodge Retreat Center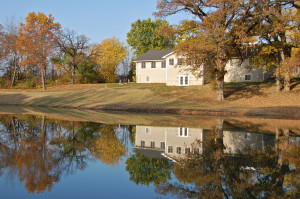 This beautiful new facility is not only used for camps and retreats but is also available as a rental facility for receptions (wedding, anniversary, graduation), bridal fairs and expos, antique shows, craft fairs, business trainings and conferences.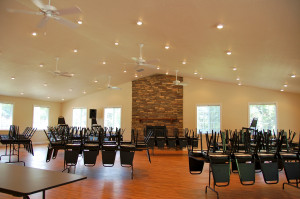 The Great Room in the lodge can hold 150-200 people and has hard wood floors, a stone gas fireplace and overlooks a 2 acre pond. It features a rental kitchen and a meal plan provided by Spring Valley may be purchased with a rental package, but groups are also allowed to use an outside caterer. Weekday and weekend prices are available. Please contact the camp office at 563-263-6025.