Senior High Camp
SENIOR HIGH CAMP
JULY 18 – 23, 2021
Download a paper copy of the registration form HERE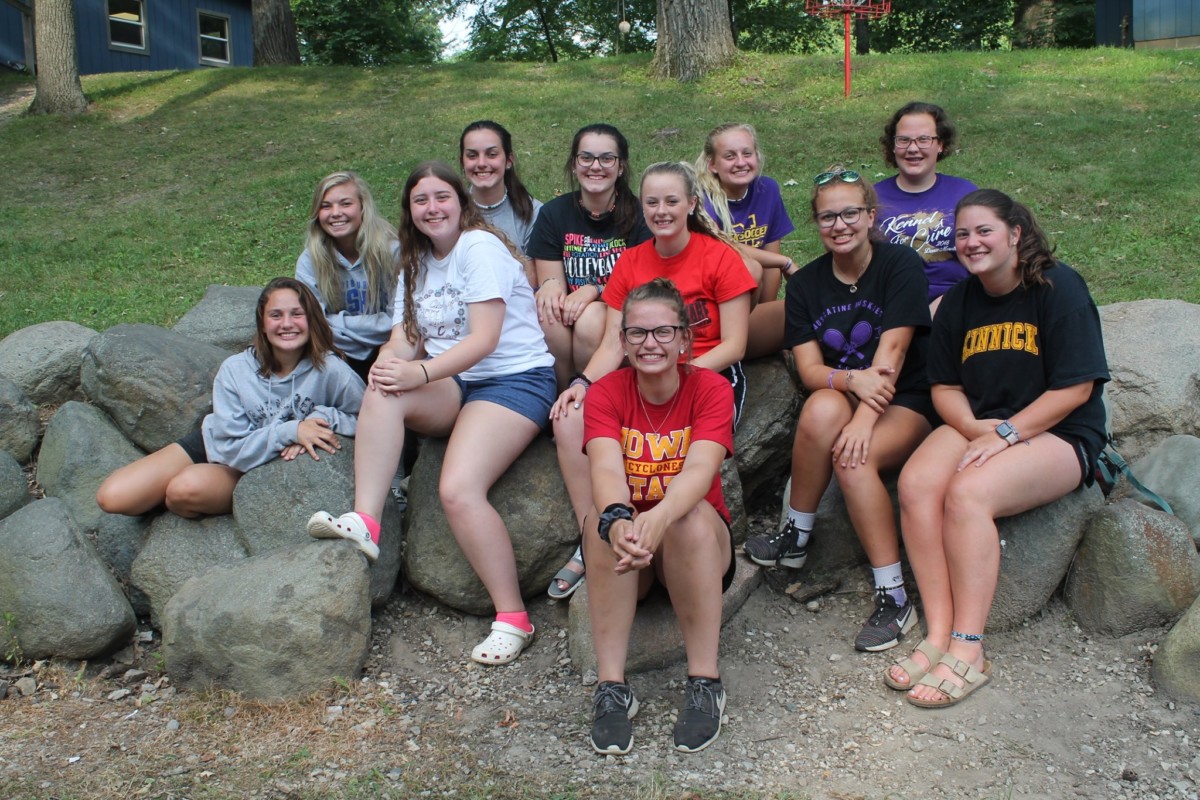 Hello!  Thanks for registering your student for High School Camp at Spring Valley Bible Camp.  Your camp dates are July 18-23, 2021.  Check-in for this camp will be on Sunday, July 18th between 3 and 5 p.m.  Check-out for this camp will be on Friday, July 23rd at 9 a.m..  The cost for High School Camp is $250.  You can pay via Venmo @SpringValley1953 or you can mail a check or cash to Spring Valley Bible Camp (2858 180th Street, Muscatine, IA  52761).  If you would prefer to drop off payment, please make arrangements with us.  Below is some helpful information about camp policies, what to bring, and what not to bring.  Please read them carefully as some things have changed.
COVID-19 POLICIES
As you know, the COVID-19 pandemic has presented challenges for businesses and personal events.  Our hope is to host as safe a camp experience for your student as we are able, but also provide the level of experience your camper has come to expect in the past.  In order to do this, we all have to work together.  Cabins this year will be limited in number in order to maximize space.  Chapel will be held outdoors whenever weather permits.  If chapel is held inside we will encourage campers to wear masks if we are not able to spread out and social distancing cannot be adhered to.  The dining hall will be managed a little differently this year in order to allow for maximum social distancing.  Increased hand sanitization and hygiene will be in place as well as increased cleaning and sanitization of the property will also be utilized.  
Additionally, we will not be handing out any packages this year.  This includes both hand-delivered and mailed packages.  There are multiple reasons for this new policy, both to limit people coming and going at camp as well as to limit sharing of food in the cabins.  The tradition of packages is one policy that we at Spring Valley have wanted to bring change to prior to COVID-19.  Campers from out of town often feel left out of the packages and the pressure to mail packages has increased.  The amount of junk food that is consumed in the cabins has also gotten out of hand as well as the spills and messes in the cabin and unwanted pests that can be introduced as well.   This tradition also leads to sharing of food and drinks and that will not be encouraged this year due to Covid-19.  If you would like to mail your camper letters, that is still definitely encouraged.  If you would prefer to drop off letters at the time of your registration to be distributed throughout the week, that will also be welcomed.  Any packages received during the week will be held and sent home with the camper at the close of camp. 
WHAT TO BRING (label all items)
·   Clothes (the weather changes, so bring a variety)
·   Shoes
·   Sleeping bag or bedding and pillow
·   Swimwear (one piece for ladies or modest tankinis-no speedos for men)
·   Towels, washcloth, soap/shampoo and any additional personal items
·   Bible, pencil, and notebook
·   Flashlight
·   Stamps for letters home
·   Canteen Money:  The camp does have a concessions stand available during free time.  This is optional for families if they want their student to participate.  All money is turned in at registration and held by camp staff and a credit system is used and recorded.  Any change left on the account will be donated to the camp.
WHAT NOT TO BRING
·   Cell Phones
·   I-Pods
·   Tablets or Laptops
·   Video Games
·   Knives
·   Tobacco
·   Lighters or Matches
·   Alcoholic Beverages
·   Drugs
·
Do NOT bring your best clothing.  Clothing must be decent and modest. Please avoid clothing with inappropriate advertising. This applies to all ages.  Clothing and items left will be held for 2 weeks.
We are excited about the return of camp at Spring Valley and looking forward to a great summer.  Please let us know if you have any questions.
Danny DuRocher, Director
Spring Valley Bible Camp