Camp Overview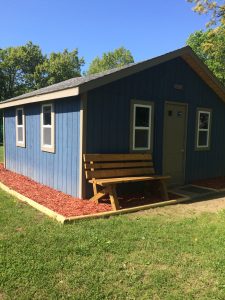 2023 Camp Dates
**Grades listed are the grades that a student will be going into during the fall of 2022 school year. Seniors that graduated in 2022 may still attend the high school camp.
**Day camper opportunity will be available for ALL camps.  Pick-up and drop off times will be determined with the camp director, but a typical day would be from 9 a.m. to 9 p.m.  Cost for a day camper will be $150.
**DUE TO STAFF SHORTAGES, MALE CAMPER REGISTRATION FOR ALL CAMPS MAY BE LIMITED!!
During the camp, students are directed in activities to help them grow in their relationship with God. This is done through teaching, Bible study, discussion, relationship development, and fun and challenging games and activities.
What to Bring (Label all items)
Clothes (the weather changes, so bring a variety)
Sleeping bag or bedding
Swimwear (one-piece swimsuits for girls; no speedos for boys)
Towels, washcloth, and personal items
Bible (if you have one), pencil, and notebook
Flashlight
Stamps for letters home
Spending money needed for canteen. (All money will be held by camp staff.  New in 2021–no change will be given.)
What Not to Bring
Cell phones, ipods, radios, televisions, video games, playing cards, magazines, tobacco, alcoholic beverages, or drugs. Do not bring your best clothes. All clothing must be decent and modest. Please avoid clothing with inappropriate advertising. These guideline apply to all ages. Note: Clothing and items left will be held for 2 weeks and then disposed of.
Cost
The cost for camp varies depending on each camp so please see the information above.  Payments can be made with cash or check made payable to Spring Valley Bible Camp.  Venmo is also an accepted form of payment.  Payments are refundable up to 7 days prior to the start of the registered camp minus a $30.00 fee.  We are excited to offer families with multiple camp registrations a discount.  If you register 2 students for the week long camps, your third registration (and each child after that) will be $150.